General info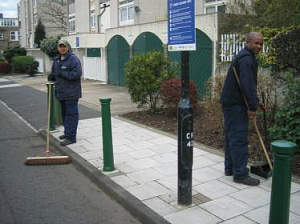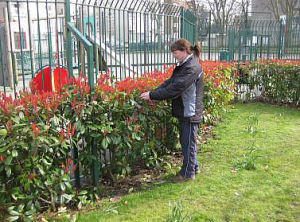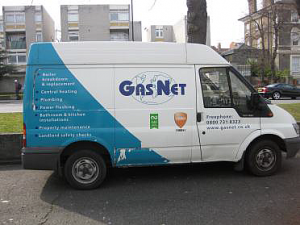 Get to know more about our services
CETRA provides the following services under a management Agreement form of contract held with Lambeth:
Our Organisation
• Ensuring effective governance of the TMO including increasing membership, committee membership and sustainability, accountability, and an effective split between governing and operational activities;
• Consulting and involving residents through meetings, surveys, working groups, newsletters and events to ensure that the services we provide meet their needs;
• Maintaining financial accounts including annually audited accounts and reporting to our membership, the Financial Services Authority, and the Council in accordance with the Management Agreement;
• Provide an estate based office which will be open for normal office hours;
• Maintaining an efficient, effective, motivated staff team;
• Ensuring effective management of contractors and ongoing assessment for value for money;
• Providing quarterly monitoring reports to the Council including all data required;
• Ensuring regular satisfaction surveys are carried out and results analysed, reported back to residents and acted upon;
• Producing an Annual Report to all residents on our performance across all areas;
• Working with other agencies and community groups to identify and address the needs of our community
Our Services
• Responsive repairs and maintenance through the services of a directly employed Caretaker handy person supported by contractors appointed by the TMO;
• Providing a cleaning service through a contractor appointed by the TMO;
• Maintaining the grassed areas, and shrubs carried out by a contractor appointed by the TMO;
• Managing and preparing void properties for re letting (up to value of £5,000);
• Identifying the need for major works and lobbying the Council to programme these works;
• Managing rent arrears
• Dealing with tenancy management issues including investigation into complaints of anti-social behaviour, unlawful occupancies, breach of tenancy or lease agreement, residents disputes, and referring the matter to Lambeth Council for further action when appropriate;
• Accompanying prospective applicants under the Council's Choice Based Letting scheme on viewings of vacant properties;
• Service charge arrears
• Pest Control
• legal action for breaches of tenancy and rent arrears
• Providing an initial meeting with the TMO Manager and possibly committee members for all new tenants regarding tenancy rights and responsibilities and TMO membership and participation.
The Council retains responsibility for the structure of the buildings, windows, major works, refuse collection, tree maintenance and foul sewers.
Accessing Lambeth's Services
For anyone who may be vulnerable, cannot easily use a telephone and or websites, and needs to access one of the following services such as; Accessible transport, i.e. Blue badges and taxis, Council tax, Housing benefits and support, Council housing rents and income etc, the following link will provide you with  contact telephone numbers for all departments and services including website page links London Borough of Lambeth Services Directory .
Safe Guarding in Lambeth
If you see something, say it!
Safeguarding is about protecting the health, wellbeing and the human rights of individuals. These meausres allow children, young people and adults ast risk to live free from abuse , harm and neglect.
To find out more information on safeguarding, what you can do to help or if you have concerns about someone who may be risk, please click the following link Safeguarding in Lambeth.